DO YOU HAVE A STORY TO TELL? HOW TO GET ON THIS MORNING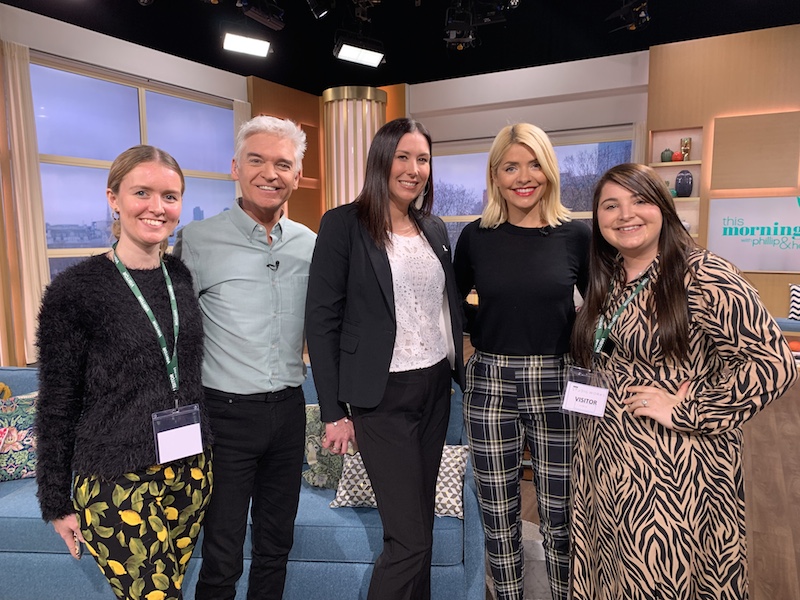 Do you have an amazing, heartbreaking or inspirational story to tell?
If the answer is yes and you'd like to appear on the This Morning sofa, please let us know.  You need to complete the form on this page, or you can call or email us.
Not only can SWNS get you on the television, we can also place your story with national magazines and newspapers, ensuring that you are paid the highest fees and represented correctly.  Our service is completely free to you. SWNS has put hundreds of people on the sofa will Phil and Holly.  Our professional and friendly team will ensure that you have everything you need, including travel to and from the ITV studios.  Get in touch today.
WANT TO COMMENT ABOUT THE SHOW?
If you'd like to discuss or talk about any issue or feature on This Morning, you can visit the new This Morning hub: http://www.itv.com/thismorning/thehub/
Your comment may be included on the show – please keep it constructive as This Morning do not tolerate abuse on their social media site.
GET ON OTHER TV SHOWS
SWNS don't just arrange guests for This Morning, we also contribute to many other television shows including Daybreak and real-life documentaries.  SWNS has its own television production company, and will soon be running its own regional television channel.
If you have a story that you think would make an interesting documentary, let us know about it.  We'll consider any story.  To find out more about how to sell a story, visit our Sell My Story information page.
Perhaps you were thinking of appearing on the Jeremy Kyle show? Did you know that you can make money by selling your story to national magazines and newspapers? If you'd like to appear on Jeremy Kyle, or you have a story to sell, please see our Jeremy Kyle info page. You can also apply for the show here.
WE DON'T JUST WORK WITH THIS MORNING….
SELL MY STORY WITH SWNS & SELLUSYOURSTORY.COM
Lots of people are often nervous about dealing with the press, but not all of us are the monsters that have been portrayed in the press recently. Our team are friendly and professional, and you will be in total control of your story. We rely on referrals and people coming back to us time after time, so we always make sure that you're happy, which is why SWNS has the best reputation in the industry.
We would be more than happy to have a chat and answer any questions or concerns that you might have.