How much is my story, photo or video worth?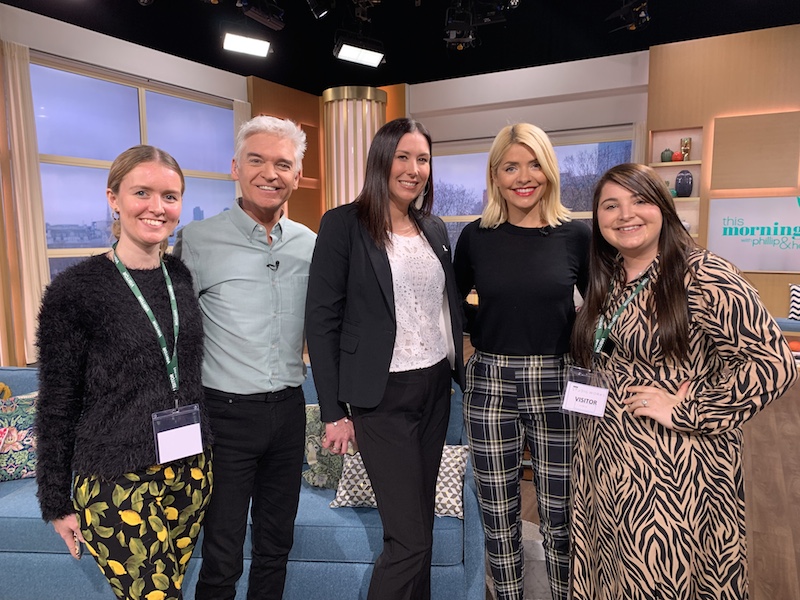 FIND OUT HOW MUCH MY STORY, VIDEO, OR PHOTO IS WORTH
If you would like an estimate of how much your story is worth, use our free story valuation service. Simply complete the form on this page and one of our team will review your story and email or call you back with a price. There is no obligation and we will not print anything without your permission.
There are two different ways that your story, photo or video can make it into the national press. We explain both processes briefly below, and provide a guide to what you can expect in terms of payments. If you have any other questions, or anything is not clear, just ask us (contact us here).
SWNS is the largest press media provider in the UK (we provide an estimated 20% of all news content in the UK) and we deal with 100s of stories every week. We have more media outlets than anyone else and guarantee to get you the most from your story.
EXCLUSIVE STORY PAYMENTS
Whatever your reasons for selling a story, photo or video, or appearing in a magazine or newspaper feature, selling a story can be a very easy way of earning extra cash, whether for you or a chosen charity. The most common question we are asked when approached is 'how much is my story worth?' Because we auction each story to the highest bidder, we obviously can't provide an exact price until we've sent your story idea around to the editors to see what they think (be suspicious of anyone who says they can!). However, we will provide you with a realistic estimate that is based on recent sales of similar stories.
Here is a loose example of what you can typically expect for a real life story (sold as an exclusive). Please remember that these prices can be higher or lower depending on availability of similar stories, quality of photos, the publication's current budgets, and even the time of year (or other supply and demand factors):
£50 – Providing comment about a topic or issue, or appearing as a small case study.
£100 – Volunteering as a case study / part of a multiple feature.
£200 – Interesting or unusual story.
£500 – Interesting or unusual story that is rare or related to current news agenda.
£1,000 to £3,000 – Extreme or sensitive story.
£3,000 to £10,000 – Extreme or sensitive story, rare story or unusual story involving a celebrity or public figure.
Again, this is a guideline only. Each story is judged on its own merits. Again, the price of your content is dictated by the supply and demand for stories, the news agenda, which similar stories currently exist, the time of year, and the photos/details available. Don't forget that it's in your hands so, if you don't like the price, you aren't obliged to go through with it, until you've given your go-ahead.
NEWSWIRE PAYMENTS
As you will have seen on our Sell My Story page, we also have a newswire service that sends lots of daily content out to every publication in the UK. This is a different method of selling a story whereby your content will be available for use by anyone who wishes to print it. In this case you will be paid for the column inches that your story takes up (similar to royalties paid to a recording artist or stock photographer).
Selling your story through the newswire is often much less lucrative than an exclusive sale, but is more appropriate if:
Your story is more of a news story than a real-life feature;
There has been little interest in your story as an exclusive (magazines are often more interested in stories that have appeared in newspaper columns);
Or you've already sold your story as an exclusive and you'd like to earn a bit more money.
Our story selling experts will advise what is more appropriate for your story. In terms of income, all publications pay a set fee for using newswire content, which is a few pence per word and a few pounds per photo. Obviously this can add up if your story is widely used, but your story could just be used by one or two publications.
If we sell your story as an exclusive you'll get 100 per cent of the fee (we get paid by the publishers to supply them with exclusive content). For all wires stories you'll receive 50 per cent of all proceeds from the story. This is the standard industry rate we offer to all of our regular contributors and photographers. This means it's in our interest to get you as much coverage as possible. As the largest independent press agency in the UK, our reach cannot be beaten.
We handle all the calls, bill all the publishers, and make sure they pay you. In fact, we have a state-of-the-art system, part funded by Google, which tracks your story payments in real time.
REALISTIC EXPECTATIONS
Perhaps due to hearsay, Twitter gossip and press coverage of huge celebrity exclusives, a handful of people who approach the media have unrealistic expectations of what a story will fetch in terms of fees. It is worth remembering that most publications are run on a very tight budget (and some on a shoestring), even large publications like the Sun Newspaper. Circulations and printed sales are falling due to competition from online sources (which pay very little for content).
Selling a story can be lucrative, affording you a nice holiday, that new television, or a generous donation to a charity of your choice. But it is rarely a life changing sum of money, so put those retirement plans on hold!
That said, SWNS cannot be beaten in terms of fees and we will make sure that you squeeze every penny of potential income from your story. Our experienced and friendly team can advise you on what you can expect in terms of fees from your specific story, and the best way to go about getting your story out there.
MORE INFORMATION
For more information about how to sell a story to a magazine or newspaper, please visit the Sell My Story page.
If you would like more information about SWNS and SellUsYourStory, please see the About SWNS page.