Sell a Story to the Daily Mirror
Sell My Story, Pictures or Videos to the Daily Mirror
If you want to sell a story to the Daily Mirror, The Sun, the Daily Mail, Star, the Daily Express or any other national newspaper then contact us today using the form on this page.
Highest Payments Guaranteed
You Stay in Control
No obligation
SWNS supply news to the national press and are the oldest and most respected press agency in the UK.  We pay the highest rates in the industry for your stories. We have a close working relationship with the Mirror Group and every other major publisher.
Simply fill out the contact form on the right hand side of this page and tell us a little bit about your story.  If it's something that would interest us, we'll call you back.
You can also call our newsdesk directly on: 0800 622 6511 (local rate call). If you're calling with your free mobile minutes, call the local number instead: 01179 066 505. If you're calling out of office hours, make sure to leave us a contact number so we can get right back to you.
Sell My Story to the Daily Mirror and Earn Cash Today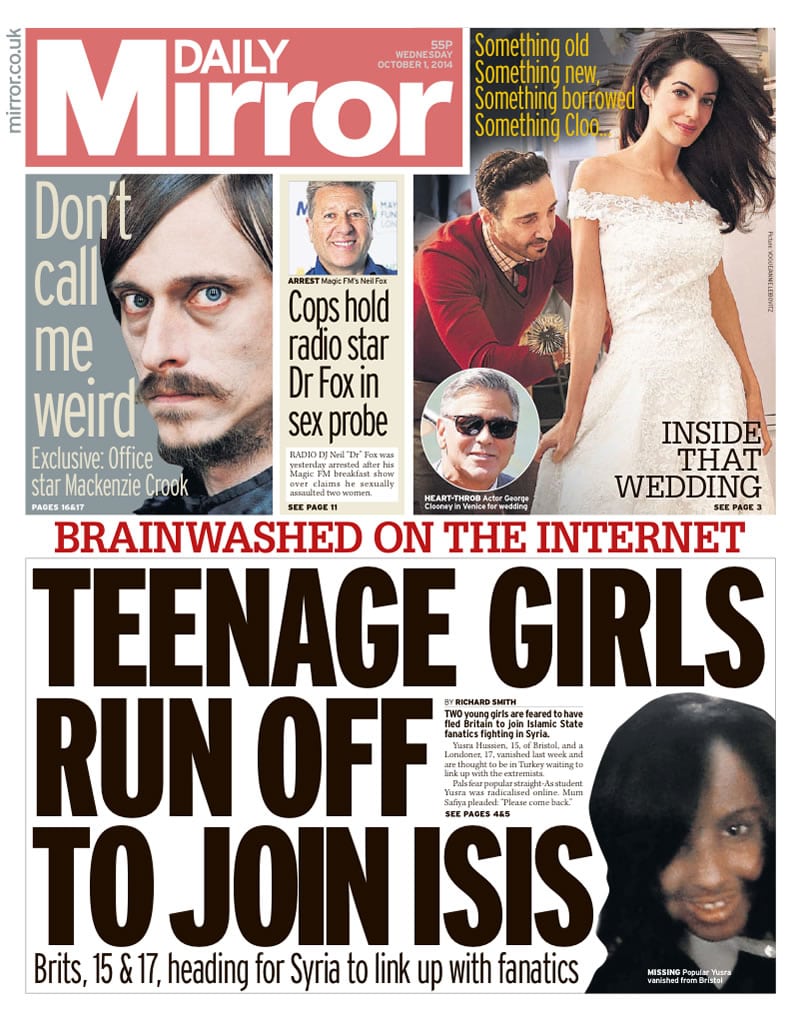 How much is my story, tip-off, photo or video worth?
Your story, picture, video or information could be worth a few pounds or several thousand. The more prominent the story, the more we will pay.
We can sell your story as an exclusive, or we can send it out to all publications. You'll be paid depending on how many column inches your story takes up. Don't worry, we will give you the choice and provide a ballpark figure when you contact us.
Can I talk in confidence?
Of course, we value and protect our sources. Everything you send us is treated as confidential and is your copyright until you tell us what you do and don't want printed.
What sort of stories are you looking for?
SWNS prints all types of stories from huge celebrity exclusives to real-life dramas, political scandals and investigations into wrong-doings.  We also print stories about crisps that look like Jesus and spiders found in bananas.
If you're not sure, try us.  Again, we'll print nothing without your permission and if your story isn't for us we'll point you in the right direction of another publication that might want to run your story.
We also pay for photographs and video footage that we publish. If you have an image or clip you have taken on your mobile phone or digital camera that you think we may be interested in, call us and we'll tell you how to quickly send them through to us (you can email them through to story@swns.com or we have file transfer accounts that we can direct you to).
When is the best time to contact SWNS?
You can contact us at any time of the day.  We have offices, journalists and photographers all over the country who work night and day to bring the news to the UK press.  During the evening we have fewer staff on call, so please leave a message if you can't get through.  If you use the contact form on the right hand side of this page, your story will go through to the first available journalist.
If you have a breaking or unfolding news story to tell us about, don't delay – contact us straight away.  Quite often, the quicker we get the story out there, the more money it will make.  Stories become 'old news' quickly; don't let someone else get paid for it instead of you – act quickly!
Can I sell a story to the Daily Mirror directly?
If you would prefer not to use a media agent you can sell a story to the Daily Mirror directly by contacting them through their website here.
SellUsYourStory.com provides a free service to help you reach out to the entire media (or specific publications you choose, like the Daily Mirror and Mirror on Sunday). We ensure you earn the highest fee possible and act as a go-between to make sure you are not misrepresented.
Find out more about How to Sell a Story to the Daily Mirror and other National Newspapers
You can read more about selling your story to the Daily Mirror all of the national newspapers here: https://www.sellusyourstory.com/sell-my-story/sell-my-story-to-a-newspaper/