'POLICE… OPEN UP': RAPED IN EVERY ROOM OF MY FLAT
KATIE WAS AWOKEN AT 2.45AM BY 'THE POLICE' BANGING ON HER FRONT DOOR, DEMANDING SHE OPEN UP. TERRIFIED AS TO WHAT WAS GOING ON, THE 29-YEAR-OLD RAN TO THE DOOR EXPECTING TO SEE UNIFORMED OFFICERS. INSTEAD SHE WAS MET BY DEAN, 32, A FRIEND OF HER EX-BOYFRIEND'S.
HE LET HIMSELF IN AND CHECKED SHE WAS ALONE. DESPITE HER REQUESTS FOR HIM TO LEAVE, HE STAYED AND BRUTALLY RAPED HER IN ALMOST EVERY ROOM OF HER FLAT.  HE THEN SAID 'I'M OFF NOW – SEE YOU IN COURT' AFTER IMPRISONING IN HER HOME FOR ALMOST FIVE HOURS AND TOLD HER TO 'TAKE CARE'.
Most people feel safe in their own home, but I can no longer bear to step foot in mine after being brutally raped and imprisoned for five hours by an intruder. Dean Goodwin, 32, turned up at my flat, in Poole, Dorset, unannounced at 2.45am and forced his way inside. He then subjected me to a terrifying ordeal, during which he raped in me in almost every room.
It was a rainy November evening last year, no different to any other. I had cooked dinner, had a bath and got into my pyjamas before curling up on the sofa to watch a DVD. At midnight, I decided to head to bed as I knew I had an early start for work the next morning. But just before 3am I was suddenly woken by a banging at the front door and shouts of 'Police… open up'.
Terrified as to what was going on, I dashed to the door expecting to be met by uniformed officers informing me of an emergency. Instead I came face-to-face with Dean – a friend of my ex-boyfriend – who I had met only a handful of times. I had seen Dean once or twice, but I'd never really spoken to him, he always seemed very shy. Groggy after just waking up, I couldn't understand what he was doing on my doorstep at that time in the morning. Before I had the chance to realise what was going on, he barged into my hallway.
Dean demanded to know where my ex was. But we had broken up months earlier and I told him I didn't know but he wasn't at mine. He then calmly asked me to make him a coffee, I refused and insisted that he go, but there was no way that he was leaving and he even started making one for himself. I pleaded that he get out but he ignored me and began wandering around my flat.
He walked into the bathroom, opened the bedroom doors and even checked my airing cupboard. I asked him what he was doing and he snapped: 'Checking you're alone.' I froze with fear and thoughts of what he might do flashed through my mind.
I knew I desperately needed to get out of there, but before I had the chance to try and escape, Dean lunged at me. At only 4ft 10ins and 7st, I was no match for the burly brute. When he ordered me to remove my clothes, pushed me against the sofa – clasping his hand over my mouth – and started to rip off my pyjamas, I was helpless. I tried with all my might to fight him off, but he was too strong.
He hit me around the head and threw me on to the floor, where he violently raped me. I was trapped underneath him and scared for my life. There was nothing I could do. Sobbing throughout, I begged for Dean to stop. When he was done, I prayed it was over but instead he did it again – raping me in the lounge, the kitchen and the bedroom.
What he put me through was absolutely horrific. He raped me over and over again. I thought it would never end. He kept saying he was a bad man and that I would do as I was told. When I tried to resist him he kept gagging me or slapped me around the head. At 6.45am he eventually left, after trapping me for almost five hours.
As he walked out the door, he said: 'I know you won't go to the police. I will tell them you were willing and wanted it rough.' He then added: 'I'm off now – I'll see you in court. Take care.' I couldn't believe what I was hearing. He was sick.
I collapsed on the floor in tears, as the front door slammed behind Dean. In no state to think about evidence, I showered and scrubbed myself raw. I got changed ready for my shift, but when my colleague arrived to pick me up for work, minutes later, I burst into tears and revealed everything. Together we called the police and reported what had happened. Officers met me at my work place. I was petrified but I told them everything and gave a video statement.
I had a medical examination to check for evidence and forensics combed my home for DNA. Unable to return to the scene – the flat I had once called home – I went to stay with my sister, while a manhunt for my attacker got underway. I couldn't ever set foot in my home again. My mum boxed up all of my things and I moved in with my sister permanently. I didn't want to hear or think about what I had gone through and stepping inside would bring back it all back.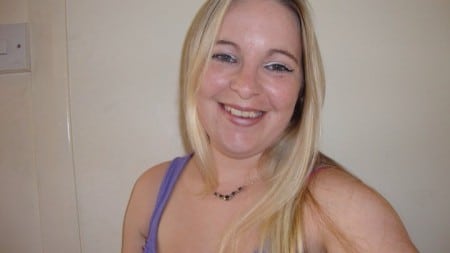 Over the next few days the story was all over the local news – on television and in the newspaper. I couldn't bear to listen to or read about it. Fortunately four days later, the police called with good news – they had caught Dean. He was charged with raping me and another woman.
When they told me there was someone else, my heart leapt up into my chest. But it wasn't until the case came to court in April that I discovered how evil Dean really was. Dean was a serial rapist and went on to attack a second victim, a 49-year-old mum on her way to pick up her children from school during the middle of the day.
The vile sex fiend thought he had killed his second victim – a total stranger – after hitting her on the head with a brick during the barbaric attack and dragging her into an alleyway. He raped her and left her for dead before going on to withdraw £90 from her bank account.
I found out that Dean had been released early from prison for similar offences before he carried out the horrific sex attack on me and his second victim. He was a high-risk offender with three previous convictions for sexual assault and was let out of jail after serving 10 years of a 12-year sentence. On the sex offenders' register, he was supposed to have been monitored by the authorities. In 2000, Dean was imprisoned for 12 years for two sexual assaults on a 13-year-old girl and a 63-year-old woman.
Bournemouth Crown Court heard how Dean had no self-control and how he later told police he had 'wanted to go out with a bang' after attacking me. Dean pleaded guilty to four counts of rape and false imprisonment in relation to the attack on me and attempted murder, rape and robbery in connection with the second woman. The judge sentenced him to nine terms of life imprisonment but told him he must serve a minimum of 15 years in jail.
But despite the outcome, I am still struggling to come to terms with what happened. He's left me feeling wary of everyone. I find it difficult to trust anyone, especially men. I freak out whenever I see anyone of his build with a similar hairstyle too. Sometimes I just sit and cry. But I won't let him destroy me, I'm determined to move on and put it all behind me.
——————————————————–
If you would like to share your story and raise public awareness about and issue like this, or expose someone such as evil rapist Dean Goodwin, please feel free to get in touch with us for a no-obligation chat about your options.  You can complete the form on the right hand side of this page to let us know a little bit about your story and one of our friendly team will call you back.
We have extensive experience writing domestic abuse, violence, , sexual assault / rape and other victim of crime stories. Our specialist team will ensure that your story is told sensitively and that you stay in control.  See our Domestic Abuse story page for more examples of our work.
For advice, support and counselling, contact Rape Crisis on 0808 802 9999 or visit www.rapecrisis.org.uk